AFTER THE 2017 EARTHQUAKE, MEXICO'S VOLUNTEER MINISTERS FOCUS ON THE FUTURE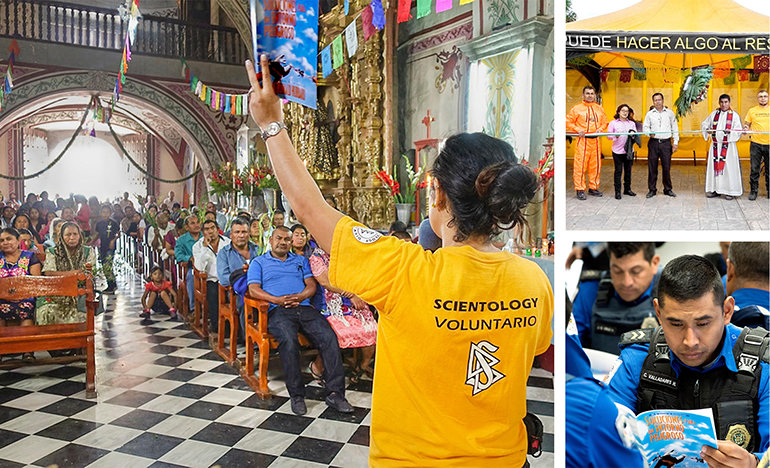 When the dust had settled from the 2017 Mexico earthquake, VMs trained communities for future disasters and everyday life problems.
When a magnitude 7.1 earthquake shook Mexico City in September 2017, the Scientology Volunteer Ministers were on hand to bring succor. But when the dust had settled, the questions came of what to do when the next disaster strikes. To fulfill that demand and ease fears, the VMs commenced on a VM tour across the country that continues today.
They started in the Guerrero neighborhood of northern Mexico City. They chose the location due to its proximity to many schools requesting training. The focus of the instruction was on an earthquake survival drill and tools from the Solutions for a Dangerous Environment VM booklet, including how to not only bring material relief, but spiritual relief. To ensure schools were fully set up for future disasters, training to 530 school police officers was also delivered at the Church of Scientology Mexico City.
But when the dust had settled, the questions came of what to do when the next disaster strikes.
The VM tour then arrived in Tlatelolco, a city symbolizing the need for disaster preparedness since the Nuevo León housing complex collapsed in the 1985 Mexico earthquake, killing all residents inside. The 2017 earthquake therefore raised alarm, memories and panic, but VMs arrived to bring calm and provide tools for the present and the future. They placed their yellow tent in the Plaza de las Tres Culturas (Square of the Three Cultures). A child who visited the tent in nearby Guerrero with her family attended a VM seminar and proudly announced that she knew exactly what to do in an earthquake. Traveling south to the state of Oaxaca, the VMs arrived in San Pablo Villa de Mitla. They delivered to schools, and also to police, municipality officials and parishioners of a local church. The tent was placed in the main town plaza with a local priest and municipal officials cutting the ribbon at its grand opening.
VMs delivered over 200 seminars to 7,500 school students, teachers, police officers and local church parishioners.
---
FACTS
TOOLS FOR LIFE'S PROBLEMS
The Scientology Handbook provides tools to deal with everyday situations such as these:
$635
BILLION
is the estimated amount spent on chronic pain in the US each year
20
people
per minute are physically abused by an intimate partner in the US—that is 10 million men and women a year
35%
of women
worldwide have experienced violence from an intimate partner
264
million
children internationally do not attend school
45%
of children
aged 15 to 17 who do go to school will actually finish secondary school
---
HELP SAVE LIVES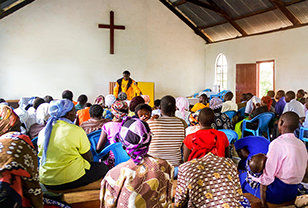 Volunteer Ministers are on call across the globe and around the clock to respond to any and every disaster. Your contribution will fund volunteer travel as well as food, water, tents and medical supplies for disaster victims.