VOLUNTEER MINISTER BRINGS TEARS OF JOY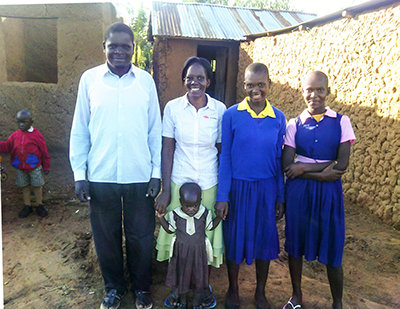 Mary of Bungoma, Kenya, finds the "secret" to restoring her own failed marriage by attending a Volunteer Minister seminar.
Daniel Okello, by reason of a grant from the International Association of Scientologists, travels the towns of Kenya delivering on-site seminars by request on The Scientology Handbook, which comprises 19 chapters of the Volunteer Minister technology. This material provides practical wisdom and effective tools for addressing everyday life issues.
Though he has delivered scores of seminars to hundreds of people, he doesn't always get to hear the inevitable life-changing successes he seeds behind him, as he inevitably moves on to the next town before they fully blossom.
But one woman's story, that of Mary of Bungoma, who attended his seminar entitled "Honesty and Resolving Conflicts," did find its way back to him.
The technology behind Mary's success is contained in this from L. Ron Hubbard, as given in the "Marriage" chapter of The Scientology Handbook: "Probably while you're trying to clean up a marriage between a couple, they will undoubtedly decide that it's all over and there's no reason to go on with it because one couldn't possibly…The thing that saves the day each time is to get each to remember what he himself or she herself did. If they just keep that thought firmly in mind, it will come through to a perfect completion."
Here is Mary's story in her own words:
"I have lived as a single mother for six years and it has not been an easy journey. I have struggled to provide for my children their basic needs and I noticed that they were lacking their father's love. When, one day, my last born asked me where is her father, I had no right answer for the question.
"I reached a state where I was also in need of my husband, but I had no formula on how to approach him for reconciliation.
"I thank Volunteer Minister Mr. Daniel Okello, who inspired me as he took us through the seminar on moral goals: overts, justifications and withholds. I noticed my mistake. I was very rigid to accept that I have done a mistake. Instead I was averting, withholding and justifying myself. At times we could live together as husband and wife with no communication for even one month. My eyes were opened when the facilitator (Daniel Okello) shared Affinity, Reality and Communication (ARC).
"After the seminar, I made the commitment of using the knowledge to restore my marriage before I proceeded to help other people."
"Through the seminar, I was enlightened that it is possible to reform and have a conflict-free community and to restore broken marriages regardless how hard the problem might seem to be.
"After the seminar, I made the commitment of using the knowledge to restore my marriage before I proceeded to help other people. I sat down in my house with a paper and a pen. I wrote down all the mistakes I did. I came up with quite a good number. I made an appointment to meet my husband and I thank God he accepted. We arranged to meet one another: That day we met and I confessed to him all the mistakes I did and I asked for forgiveness. Something happened I could not imagine: Tears were coming out of my husband's eyes. In a soft voice he said 'This is tears of joy, for you have come back to me. Thank you my dear wife.'
"My husband responded positively. We reconciled and at this moment we are living peacefully together without any problem.
"I am a living testimony, and my motto in life is: 'Aspire to inspire before you expire.'"
---
DONATE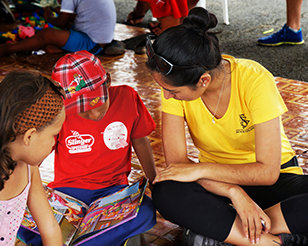 Volunteer Ministers are on call across the globe and around the clock to respond to any and every disaster. Your contribution will fund volunteer travel as well as food, water, tents and medical supplies for disaster victims.