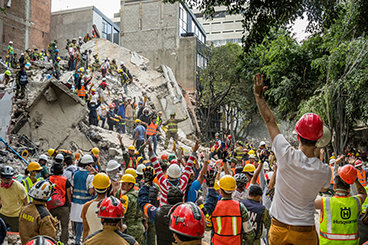 Living their motto, "Something can be done about it," Volunteer Ministers answer the call, bringing hope and succor to those in need after a 7.1 quake topples Mexico City.
---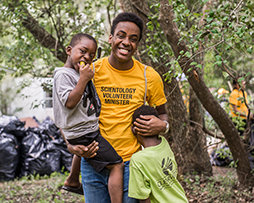 ---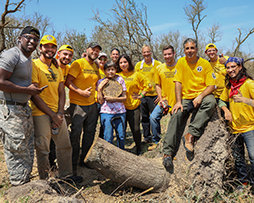 The last 12 months kept our global VM network busy responding to everything from bombings to hurricanes. Here is a snapshot.
---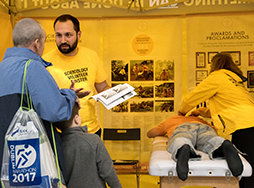 VMs help Dublin Marathon Expo athletes and attendees with effective tools for life.
---
FACTS
EVERYDAY DISASTERS
Beyond natural disasters there are everyday situations that affect us all.
EVERY
2 SECONDS
a report is made of child abuse
29.5
MILLION PEOPLE
internationally are addicted to drugs, with opioids accounting for 70% of poor health associated with abuse
758
MILLION ADULTS
are illiterate, two-thirds of whom are women
40-50%
OF MARRIAGES
end in divorce, and the divorce rate for subsequent marriages is even higher
$550
BILLION LOST
due to unhappy and disengaged workers in the US
---
MAKE HELP POSSIBLE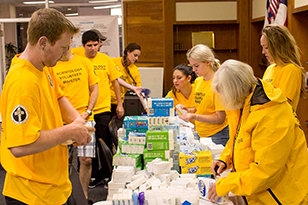 Volunteer Ministers are on call across the globe and around the clock to respond to any and every disaster. Your contribution will fund volunteer travel as well as food, water, tents and medical supplies for disaster victims.