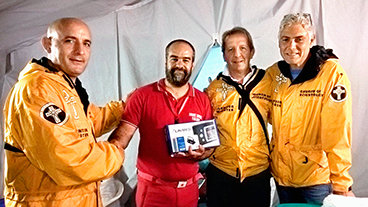 In keeping with tradition, Volunteer Ministers bolted to the front lines to lend a hand to those suffering in Italy.
read more >>
---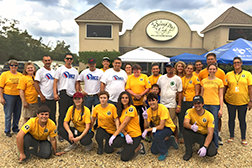 August's deluge dumped more than twice the water on Baton Rouge as Hurricane Katrina in 2005. Scientology Volunteer Ministers rushed to the scene to help, and have been working there ever since.
read more >>
---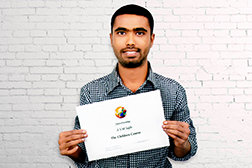 A knowledge thirsty and determined twenty-six-year-old found Volunteer Minister online courses in 2012, and the rest is history.
read more >>
---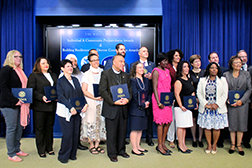 ---
FACTS
HELP DELIVERED
Not just numbers, they represent the 1,000s of people given true aid by Volunteer Ministers in the last year.
18
MAJOR DISASTERS
saw Volunteer Ministers respond to organize, deliver supplies and offer spiritual first aid.
325
NEW GROUPS
were started to bring effective solutions to more people in more places.
2,711
ONLINE COURSES
were completed by up-and-coming VMs, giving them tools to help wherever and whenever.
196,564
MILES
were traveled by Volunteer Ministers delivering help across the globe.
4.5
MILLION PEOPLE
helped through personal contact with a VM delivering practical assistance and spiritual succor.
---
ENABLE THEM TO RESPOND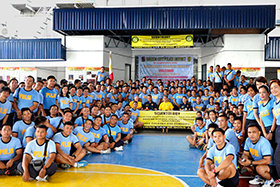 Volunteer Ministers are on call across the globe and around the clock to respond to any and every disaster. Your contribution will fund volunteer travel as well as food, water, tents and medical supplies for disaster victims.