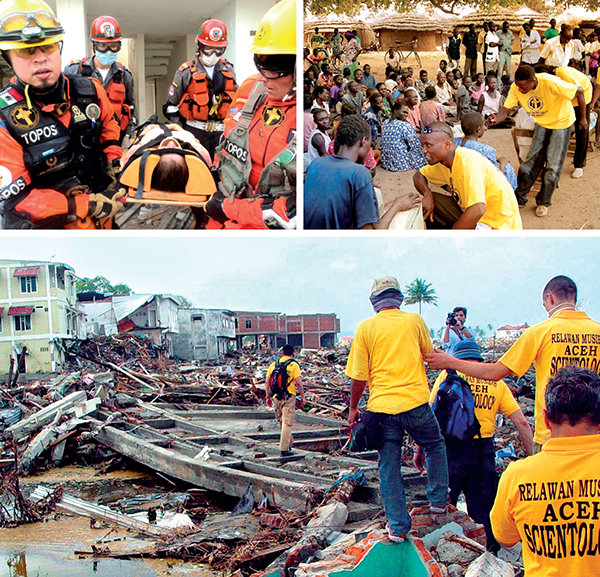 Volunteer Ministers from 120 nations have responded to more than 200 disasters over the last four decades, showing millions that something can be done about it.
read more >>
---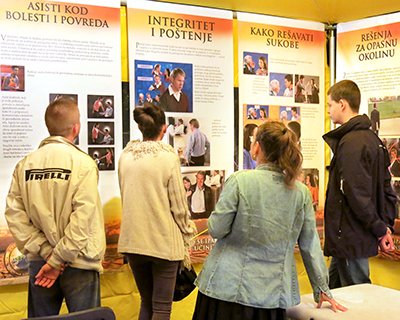 Traveling more than 5 million miles, Volunteer Ministers have made their way through the largest city centers and some of the world's most remote villages to deliver knowledge and effective tools from their signature yellow tents.
read more >>
---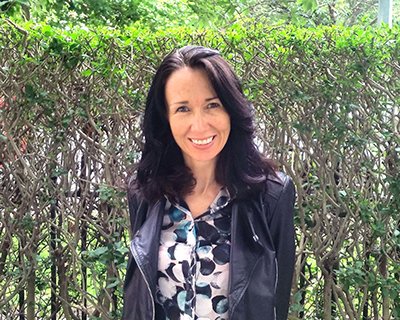 The businesswoman from Ireland says learning these solutions made her more confident in a high-pressure world.
read more >>
---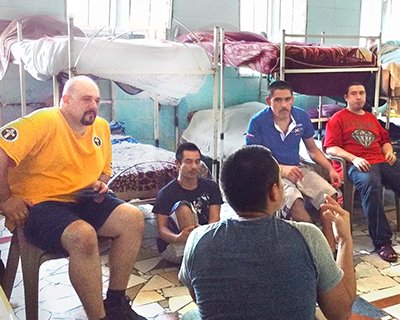 ---
FACTS
BY THE NUMBERS
Honoring 40 years of service by the VM Organization—in the past ten years…

8,204
ONLINE COURSES
were completed by up-and-coming Volunteer Ministers.

>5 Million
MILES
were traveled by Volunteer Ministers delivering help across the globe.

151
DISASTER SITES
saw Volunteer Ministers respond to organize, deliver supplies and offer spiritual first aid.

>26 Million
HOURS
of Volunteer Minister help was provided to those in need.

2,684
NEW GROUPS
were started, to bring effective tools for life to greater numbers planetwide.
---
DONATE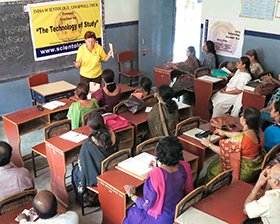 Volunteer Ministers are on call across the globe and around the clock to respond to any and every disaster. Your contribution will fund volunteer travel as well as food, water, tents and medical supplies for disaster victims.