Mexico Earthquake: Racing to Save the Life of a Little Girl Trapped in Collapsed School
Ongoing relief efforts help those most in need
Los Topos Azteca and Volunteer Minister teams working nonstop for two days to save the lives of those buried beneath collapsed buildings following yesterday's 7.1 magnitude Mexico earthquake.
Rescue efforts continue in a race against time to locate and rescue survivors of the Mexico City earthquake. More than 200 have died in the wake of the 7.1 magnitude temblor that struck at 1:15 p.m. local time 19 September. Los Topos have located at least one child still alive in the rubble of Colegio Enrique Rebsamen. The famous Mexican search and rescue team is working with paramedics, and firefighters, supported by a team of Volunteer Ministers, to pull survivors out of the rubble.
As of early Wednesday, the group helped rescue at least 10 survivors including another little girl they pulled from a collapsed school last night. And they have also retrieved more than a dozen bodies.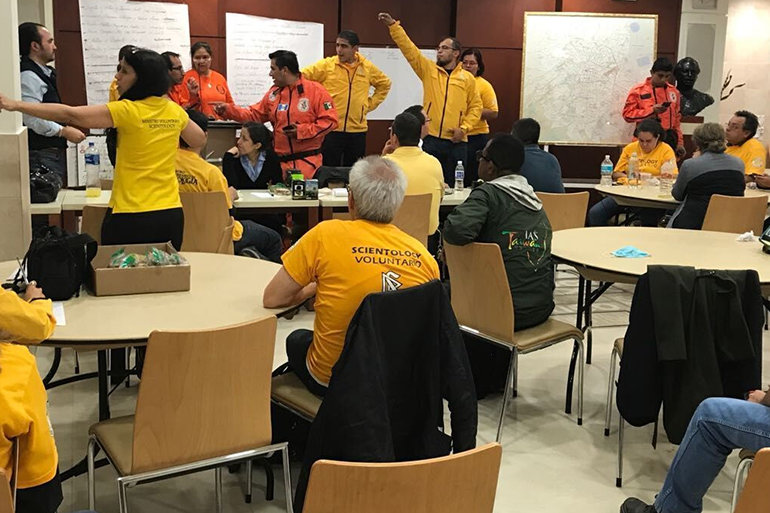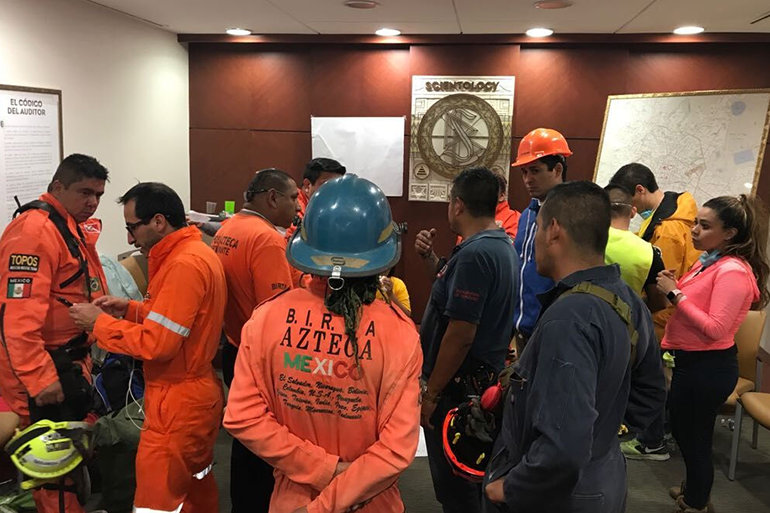 When the earthquake struck, Los Topos designated the Church of Scientology Mexico as their headquarters and alerted members traveling to the city from across Mexico and Latin America to go to the Church, where they will be dispatched to different areas of the city in need of help.
In addition to logistical work and coordination, some 200 Scientology Volunteer Ministers are distributing food and water to first responders to help them keep going. They are also providing Scientology assists to rescue workers and anyone in need of help with stress and trauma.
Volunteer Ministers headquarters in Los Angeles has put out a call for hundreds of volunteers to support Los Topos and carry out other relief operations in Mexico City. Volunteers and those wishing to donate food, water, and emergency supplies should contact the Volunteer Ministers headquarters in Los Angeles at +1 (800) HELP-4-YU or +1 (323) 960-1949, email: disasterresponse@volunteerministers.org or contact the Volunteer Ministers Coordinator at the Church of Scientology Mexico at +52 55 5211-4004.
The Church of Scientology's Volunteer Minister program is a religious social service created in the mid-1970s by Scientology Founder L. Ron Hubbard.
For more information, visit the Volunteer Ministers website.