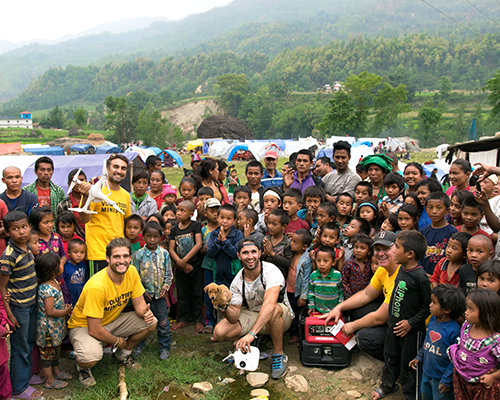 How Mike Savas has shown everyone from college kids to rock-and-roll roadies what it means to be a Volunteer Minister—and gotten them doing something about it.
read more >>
---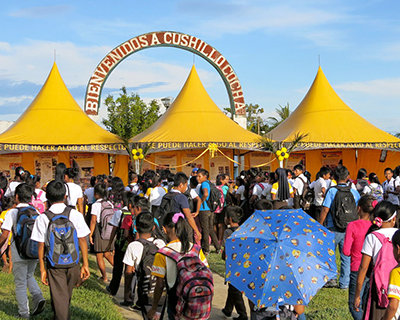 True to form, the Scientology Volunteer Ministers bring their unconditional help anywhere and everywhere to people who are looking for tools designed to help them deal with life's problems.
read more >>
---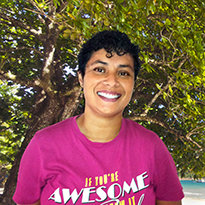 Sheba Smith, who discovered Scientology in a VM tent in Fiji, says it has given her all the answers she could ever want in life.
read more >>
---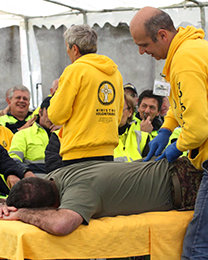 ---
FACTS
VOLUNTEER MINISTERS
Around the world have shown how much can be done about it in just the last nine months.

515,434
INDIVIDUALS
across the globe received the practical help they needed to improve their lives in VM tents.

13,088
VOLUNTEER MINISTERS
were trained in the technology to assist individuals with any of life's troubles.

250
DIFFERENT COMMUNITIES
played host to VM bright yellow tents, from villages in Peru to neighborhoods in Los Angeles.

12,282
MILES
were traveled by Volunteer Ministers to bring tools for life to people like you.

485,722
HOURS
were volunteered by VMs delivering solutions to uplift entire populations.
---
YOU CAN HELP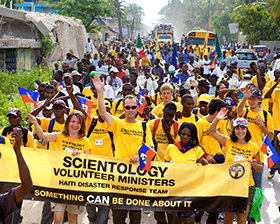 Volunteer Ministers are on call around the clock to respond to disasters of all types. Donations go toward volunteer travel expenses as well as basic resources for disaster victims, including food, water, tents and medical supplies.