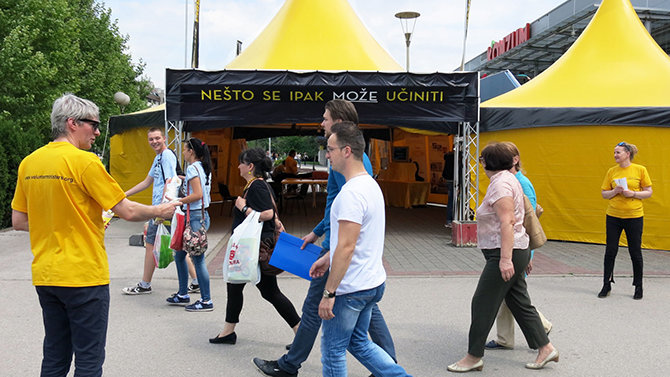 Two decades after the end of the Bosnian War in 1995, the specter of violence and despair again hangs heavy over the people of Bosnia-Herzegovina. Tuzla Canton was the center of the 2014 "Bosnian Spring" protests that spread to the rest of the country, with hundreds injured in the outbreak of public revolt over high unemployment and two decades of political inertia.
read more >>
---
Anyone, anywhere in the world, may enroll on one or more of the Scientology Handbook—tools For Life Courses that are the heart and soul of the Volunteer Ministers program. The courses, free of charge on the volunteerministers.org website, provide practical assistance with life's everyday challenges.
Pablo Venezuela Vivian from Sonora, Mexico, says he "completely turned my life around" with the online courses. And he has decided to take the knowledge and insights he gained and share it with many more.
read more >>
---
"I NEVER THOUGHT BEING DRUG-FREE WAS POSSIBLE UNTIL I FOUND THIS PROGRAM ... I NOW HAVE 285 DAYS CLEAN! AND I OWE IT ALL TO THIS PROGRAM."
read more >>
---
REACHABLE BY ANYONE, ANYWHERE
No matter the disaster—a natural disaster affecting a whole island or those smaller disasters in one's home—Volunteer Ministers are there to help. They and their tools can be found in many different ways: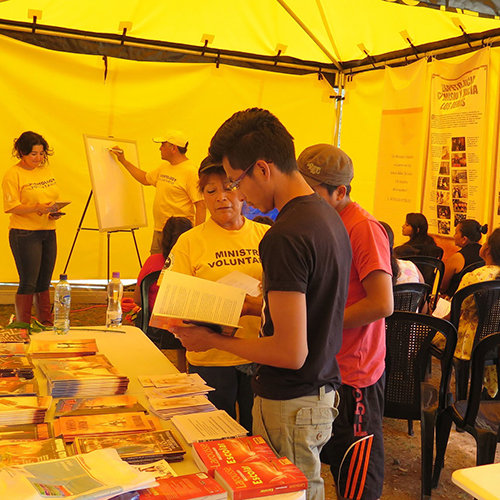 Online:
The
Volunteer Minister website
received 1.6 million visits in the past year.

Tools for Life:
The Volunteer Minister
Tools for Life film is available on DVD
and
online, with tools for everyday life problems
.

The Yellow Tent:
The Volunteer Ministers' yellow tent has been set up in 1,167 locations on six continents in the past year alone.
---
HELP
Across the Globe
Marking United Nations World Humanitarian Day, Volunteer Ministers held Open Houses at Churches of Scientology in more than 30 major cities across six continents, offering volunteer training opportunities to anyone in the community.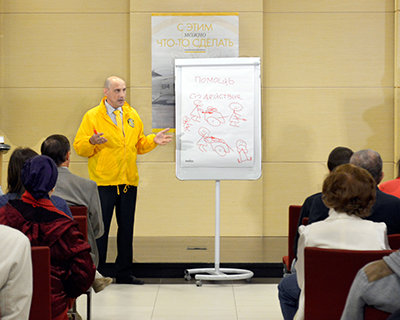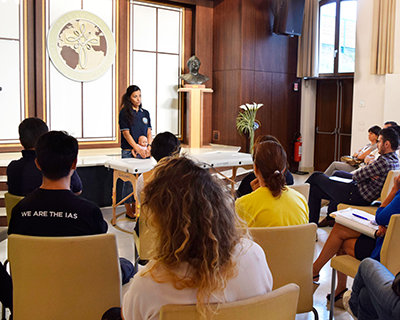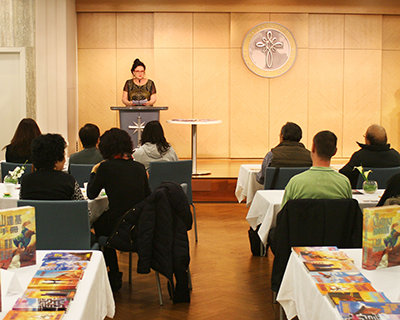 ---
TOOLS FOR LIFE
To contact a Volunteer Minister for one-on-one assistance, to schedule an on-site seminar, to view chapters of the Tools for Life film or sign up for an online course, visit www.volunteerministers.org. In addition to online and on-site training, anyone with a desire to help others, no matter their creed or faith, may enroll at any Church of Scientology for training as a Volunteer Minister.
Free Online Courses
---
SCIENTOLOGY VOLUNTEER MINISTERS
Helping in Times of Need
The Volunteer Ministers are on call at any time to respond to any disaster, natural or manmade, to help those in need. Donations help support the transport of VMs across the world, and provide the vital basic resources for the victims of disasters—food, water, tents and medical supplies.