Rockport Strong: Something CAN Be Done About It
Humanitarian convoy arrives in Aransas County from Salt Lake City with materials to rebuild homes.
The "Something CAN Be Done About It" convoy, carrying more than 200 tons of building supplies, arrived in Rockport this morning. Police and fire trucks escorted the eight big rigs to Aransas County Airport.
U.S. Congressman Blake Farenthold was joined by Rockport Mayor Charles "C.J." Wax, Mayor Jimmy Kendrick of neighboring Fulton, and Aransas County Judge C.H. "Burt" Mills, Jr. in a brief ceremony. They thanked the truckers, the people of Utah who raised the funds to make this possible, and the Scientology Volunteer Ministers who arrived right after the disaster struck and are still there, helping the people of the county recover.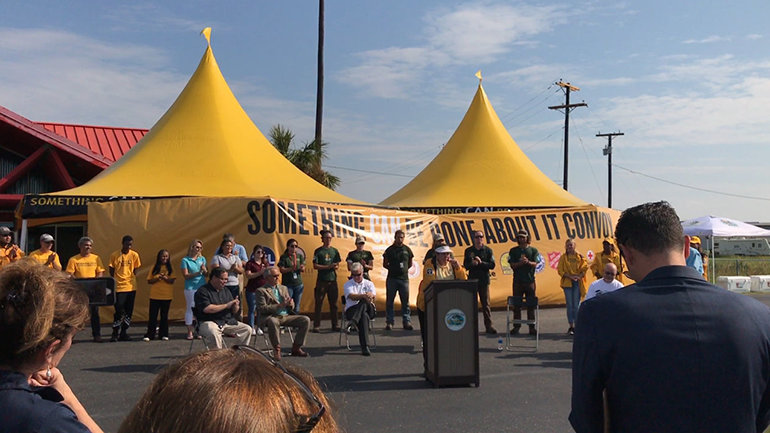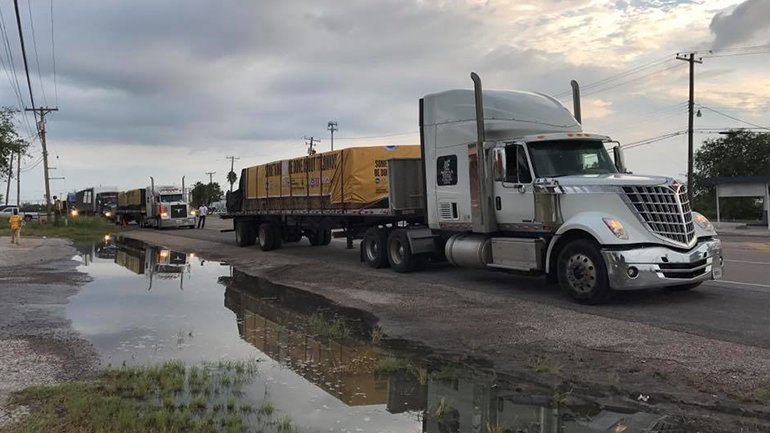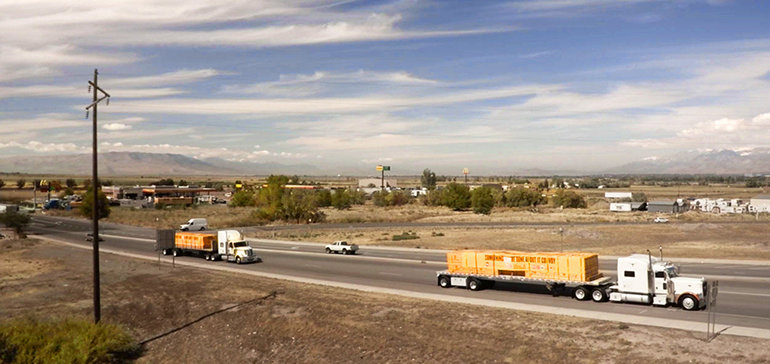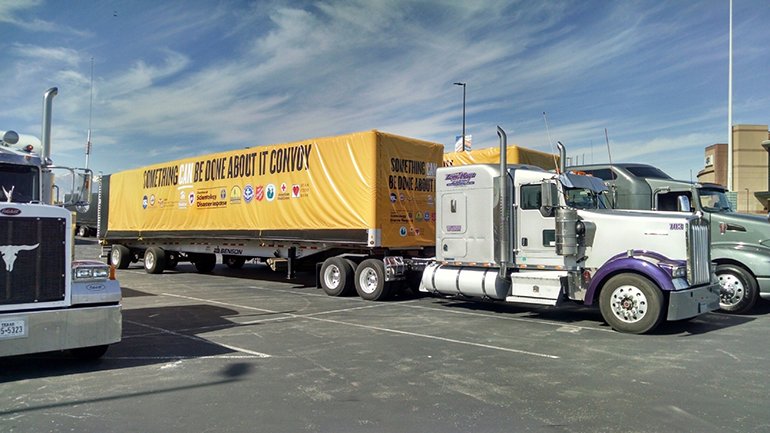 While images of Houston submerged under flood waters dominated the news in the weeks after Hurrican Harvey, in Rockport and the rest of Aransas County where the storm made landfall, as many as 80 percent of the homes were damaged or destroyed.
In addressing those gathered for the ceremony, Joava Good, Deputy National Director of Churches of Scientology Disaster Response, described arriving in Aransas County in August right after the hurricane and working with the volunteer firefighters, police and other first responders as she coordinated the work of the teams of Volunteer Ministers cleaning up Rockport and nearby towns.
When she returned home to Utah, Good, who serves as Communications Chair of National Voluntary Organizations Active in Disaster (VOAD), learned that KSL TV and Bonneville radio stations raised nearly a million dollars in their Hope for Houston telethon. She contacted the station, and they agreed—they would use the money to help Rockport.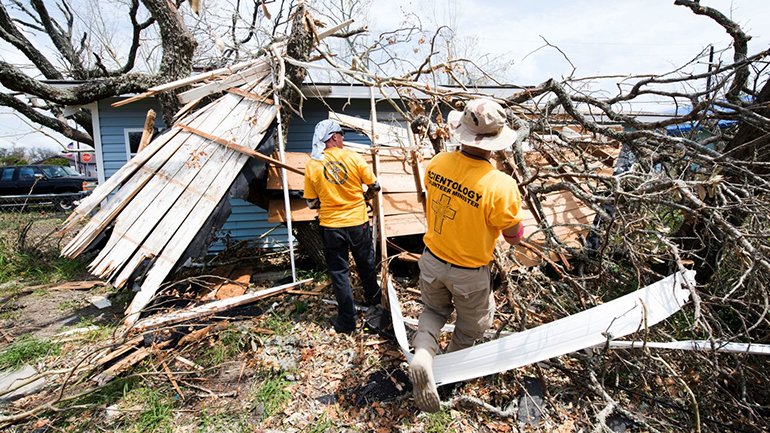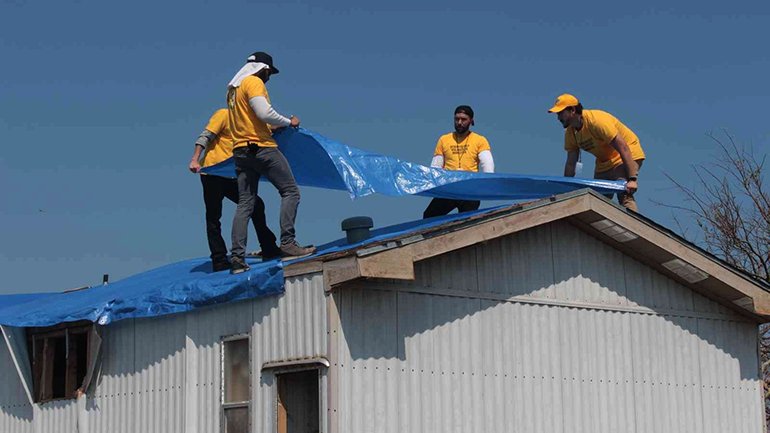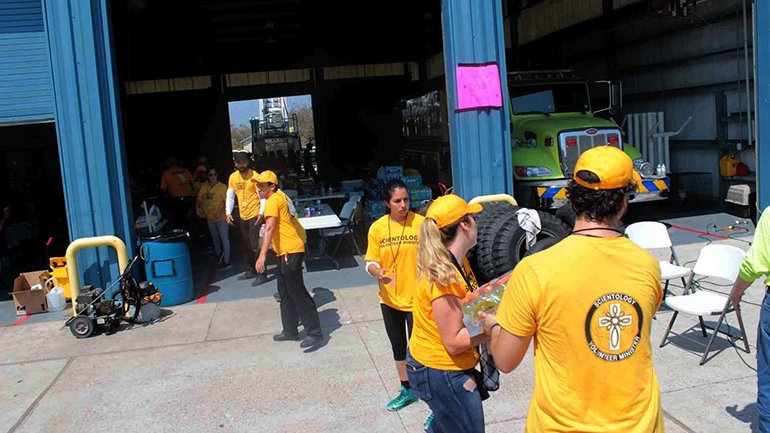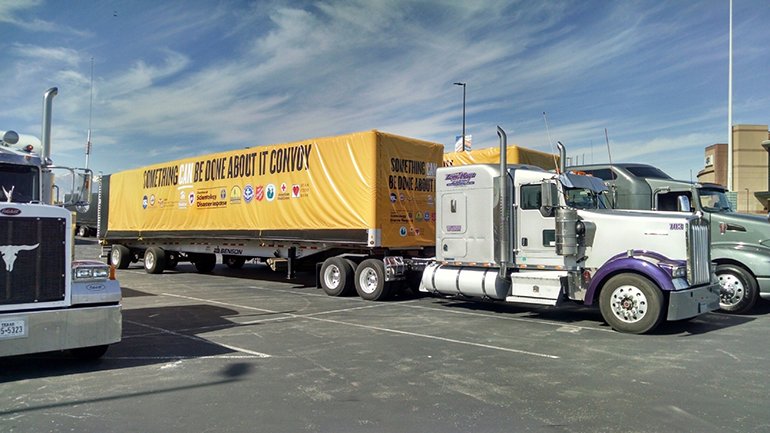 From Aransas County officials, Good learned that what they need most are the supplies to rebuild homes. A coalition of religious groups and charities raised additional funds, bringing the final figure to $1,009,523. The Scientology Volunteer Ministers funded the convoy itself.
The Something CAN Be Done About It convoy left for Texas on Tuesday, traveling on behalf of Utah VOAD member organizations responding to Hurricane Harvey, including Habitat for Humanity, Adventist Disaster Response, Southern Baptist Convention, the Salvation Army, LDS Charities, the American Red Cross, and the Volunteer Ministers of the Churches of Scientology Disaster Response. "And the final result is what you see here today," said Good.
"Getting to know so many of you made this tragedy very personal," she said. "Judge Mills described it perfectly today when he said 'we're all family now.' That is exactly how we feel. This is only the first of many shipments of supplies. And I want you to know one thing—we will not forget Rockport!"