Volunteer Ministers
SIMPLE TOOLS THAT SAVE LIVES
WASHINGTON: Mary, a young woman in Washington, completed the Answers to Drugs Course online.
"I never thought being drug-free was possible until I found this program. Even though it took a while to complete, that's because I was working through the steps to let this program and its methods change my life. I now have 285 days clean! And I owe it all to this program. I've not only learned why I am an addict, I now know how to manage my daily life to stay clean and live a more productive life. I have reconnected with both my boys now, and I owe that all to this program. I have been in several rehabs, and none of them understood me or helped me to see why I was this way or what caused it. Now because of this program, I know, and I know what my triggers are and how to ask for help from my support people. Thank you for changing my life!"
NEW YORK: A Volunteer Minister gave a life-saving Scientology "Assist" to a man close to death.
"I had a close call with death when my heart went into arterial fibrillation. This drove my heart rate up to 175 beats per minute. My doctor and three nurses were in the room with me, all very concerned about my condition because my heart rate was not dropping. I told my doctor I needed a Scientology body communication assist ("body comm") and started to explain how it works. At that moment, with perfect timing, a Volunteer Minister named Michael walked into the room, said he was here to deliver a body comm, and proceeded. For almost four hours my heart rate had not come down from 175 beats per minute. Now, five minutes into the assist, with everybody's eyes fixed on the digital readout of the heart monitor machine, miraculously my heart rate started to drop—from 175 beats per minute to 150, now 100, 75, and 55. Ten minutes into the assist a nurse walked into the room and said, 'Bernardo, you are now out of arterial fibrillation and everybody can relax.'"
---
HELP
Across the Globe
Marking United Nations World Humanitarian Day, Volunteer Ministers held Open Houses at Churches of Scientology in more than 30 major cities across six continents, offering volunteer training opportunities to anyone in the community.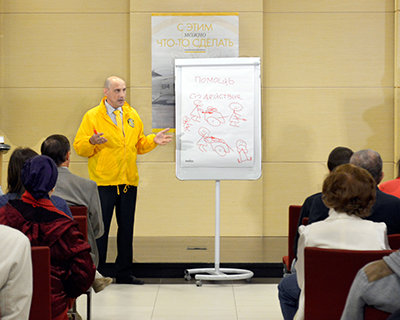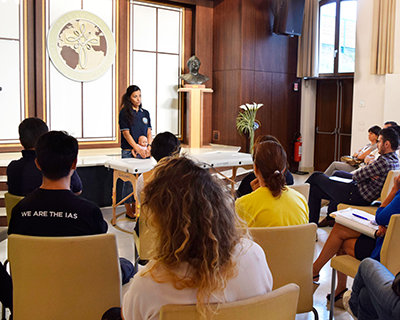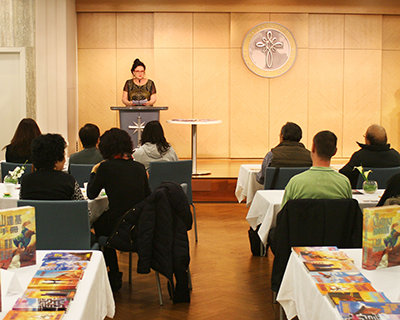 ---
TOOLS FOR LIFE
To contact a Volunteer Minister for one-on-one assistance, to schedule an on-site seminar, to view chapters of the Tools for Life film or sign up for an online course, visit www.volunteerministers.org. In addition to online and on-site training, anyone with a desire to help others, no matter their creed or faith, may enroll at any Church of Scientology for training as a Volunteer Minister.
Free Online Courses
---
SCIENTOLOGY VOLUNTEER MINISTERS
Helping in Times of Need
The Volunteer Ministers are on call at any time to respond to any disaster, natural or manmade, to help those in need. Donations help support the transport of VMs across the world, and provide the vital basic resources for the victims of disasters—food, water, tents and medical supplies.