LAWRENT NDHLOVU FINDS HIS VOICE AND THE PURPOSE TO HELP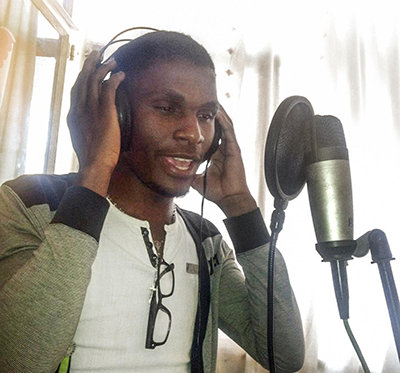 The twenty-nine-year-old South African found answers to his own life's questions and the joy of helping others.
Lawrent Ndhlovu counts the days since he started his first Scientology course. "My life was a mess. I was feeling so low, depressed and worried. I had a lot of questions, which did not find right answers.
"Sometimes I would get to work and just sit there and think, 'Why am I working? Why am I here? It is just useless.'"
A friend noticed his mood and gave him some simple advice. With it, Lawrent was able to resolve the problem that had been consuming him, and with an ease that seemed magic. That friend was a Scientologist.
He was next given a book to read by L. Ron Hubbard. "After I read it, I saw real life in front of me; and behind me was just a ruined life which had no direction. It was then that I thought of taking an adventure into this."
He enrolled on the free online Scientology Tools for Life courses, starting with the Investigations Course, a course that gives one the skills needed to identify the actual reasons behind successes or failures. He had situations in life and wanted that same ability his friend had: to uncover the hidden reasons behind them.
"When I read the first chapter, I was like, 'Gosh, I think I've missed so many things in life!' It was like the beginning of a new life."
He has since finished all 19 online courses. While this would be an accomplishment for anyone, for Lawrent, it is especially meaningful because of the added challenges. "To achieve this was not easy; with a very demanding job, a tight schedule, it was very hard." But most challenging was that he did all 19 courses on an old Blackberry cell phone with a cracked screen and no battery cover, tied together with a rubber band. "Sometimes it would just go off or freeze in the middle of writing an assignment."
But Lawrent persisted, driven on by an urge for the knowledge.
"LRH courses are unique in that the content of each chapter directly impacts on your life. It talks to you. His technology approaches and charms your soul—craving more and more and more. The courses are a stimulus to your life. They teach you what you really are and the truth about all the things around you."
With powerful tools and new confidence, Lawrent became the go-to guy for friends and family. "They call me with their problems. I'm most proud when they come back with good results. When I see someone doing well, I feel happy."
"LRH courses are unique in that the content of each chapter directly impacts on your life. It talks to you. His technology approaches and charms your soul."
Mid this adventure, Lawrent discovered a hidden talent and what looks to be the start of his next adventure.
While doing the Targets and Goals Course, a realization struck him and never let go. "I can achieve whatever I want. I've just kept that in my heart. Whatever I want, I can achieve."
With that simple thought—and the knowledge also of how to do it—he decided to try music. "I just started composing a song. I went to the studio and recorded it. I showed it to my friends and they said I've got brilliant talent."
He is now working on his debut album, to be released in a few months.
"The courses have changed my life dramatically. I can handle my surroundings well and with confidence. People get surprised at how I bring about my ideas, how I solve conflicts and how I manage my life. And only with the applied knowledge of L. Ron Hubbard."
---
DONATE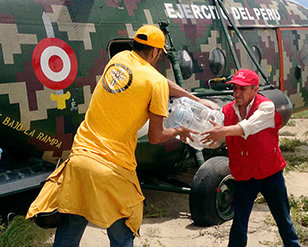 Volunteer Ministers are on call across the globe and around the clock to respond to any and every disaster. Your contribution will fund volunteer travel as well as food, water, tents and medical supplies for disaster victims.