KAREN CREECHAN GAINED NEW ABILITIES WITH SCIENTOLOGY TOOLS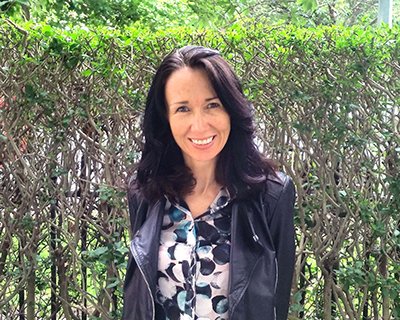 The businesswoman from Ireland says learning these solutions made her more confident in a high-pressure world.
Karen Creechan had been curious about Scientology for some time before discovering the Volunteer Minister online courses. An executive personal assistant at a national bank in Ireland, Creechan was interested in improving her administrative skill and began with the Fundamentals of Public Relations Course. Within four months, she had completed all 19 of the courses from The Cause of Suppression to Assists for Illnesses and Injuries.
"One led to the other. It was kind of addictive!" she recalls. "All of the information was really relevant to the work I was doing. As I built on it, it really helped me."
Creechan says the tools she learned moving through the lineup have permeated her life and given her new perspective and solutions.
At work and while she was taking the courses, her high-pressure job grew even more intense as a result of the recession, with distraught clients calling in reporting they were on the verge of losing all they owned. To compound matters, there were nasty rumors being circulated at the office, creating further stress and setting staff on edge.
Creechan decided to use something she learned from the online Investigations Course to get to the bottom of the rumor mongering that was keeping the area upset.
"It's made me stronger as a person and reinforced who I am so that today I'm much better organized, more focused and less likely to be steered off track."
"Where did you hear that?" she would ask, every time she caught wind of another falsehood, and encouraged her colleagues to do the same. In doing so, she managed to trace back every one of dozens of rumors to a few bitter staff creating trouble for the rest.
"That was a very simple tool that really brought us together as a team by making us think, 'Who is the root of all this trouble?' and put it into perspective. It helped an awful lot of people," she says.
Then, after completing The Technology of Study Course, she realized that acronyms and abbreviations flying around the office were acting as "misunderstood words" for staff members, who returned to their desks in a distracted fog after meetings.
To remedy this, Creechan created a comprehensive glossary of terms for her company. Included therein, from The Components of Understanding Course, was the definition of the ARC triangle—affinity, reality and communication—which together add up to understanding. Creechan says that fast fundamental assisted her and her colleagues in conversations with their distressed clients, enabling staff to understand and relate to their circumstances and concerns.
Meanwhile, at home, Creechan took the opportunity to team up with her son on The Communication Course, in which one performs a series of practical exercises that strengthen the rock bottom basics of communication. "That built up confidence in us both and definitely strengthened our relationship," Creechan says.
When asked what the technology from all 19 courses has done for her, Creechan puts it this way: "Scientology has answers to counter life's day-to-day pressure. It's made me stronger as a person and reinforced who I am so that today I'm much better organized, more focused and less likely to be steered off track."
---
DONATE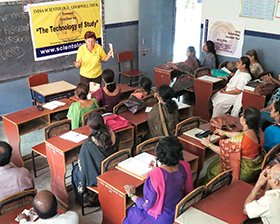 Volunteer Ministers are on call across the globe and around the clock to respond to any and every disaster. Your contribution will fund volunteer travel as well as food, water, tents and medical supplies for disaster victims.