LIFE IS MORE FUN AFTER FIRST VOLUNTEER MINISTER ONLINE COURSE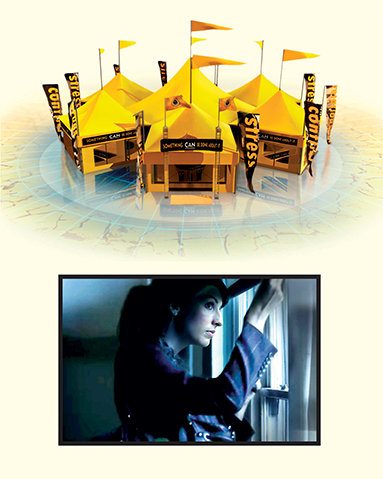 Here's what Mervin has to say:
"The course made sense right from the beginning. It was like I sort of knew about these things but not fully. As if I had a concept of them in the back of my mind but this course brought it to the forefront.
"Personally, I have found that I am much more able to handle day to day situations and negative media than I used to be. I am able to put those negative thoughts out of my mind and be in the moment.
Surprisingly, to me, I am more positive and I have noticed that work is more fun to go to and I'm getting much more out of it as I can concentrate on what I love to do there. Also, I am more fun to be around, so my wife and friends tell me. I have been using the techniques from this course on my friends and family. They tell me that they really like what I have been doing and they also are more fun to be with as well as more positive in their work and personal lives. Being able to see those things in society that are harmful to the mind has opened up new possibilities for me in life. I can now see how much control I actually have over my life and it all begins in the mind."
---
WE

really

WANT TO HEAR FROM YOU
Volunteer Ministers represent every race, nationality, creed and profession, but what they share is the passion and the know-how to make an effective difference. Here's what they want to tell you about what that looks and feels like:
LIFE-CHANGING
We were in Alabama after the tornadoes in 2011, and I saw a Baptist minister who had just been helping to collect body parts in the back of a pickup truck. It was obvious she was dealing with immense grief and I asked if she was all right. She said she wasn't. She told me she counseled others and I asked, "Has anyone counseled you?" "No," she replied. So I gave her a locational assist. After some time, she brightened up, the grief lifted and she began to smile and thanked me. Not only did it change her life but it changed mine to see that impact—wow.
HELPING ANYONE, ANYWHERE, ANYTIME
It's incredible to be able to help anybody, anywhere, anytime, to be able to go to an area, find the problems and solve them—that's what it means to be a Volunteer Minister. It helps me sleep at night. It makes me feel like I've actually done something to change the world for the better.
SIMPLE, POWERFUL TOOLS
I met a woman whose grandson was going to be held back in school because he couldn't do algebra, despite tutoring twice a week for a whole year. I told her to bring him to me. Just using the Study Tech right out of The Scientology Handbook—in literally two hours—we quickly located where he got confused, cleared up some basic terms, and the next thing you know, this kid could do algebra! That's why I do what I do—because I can completely change a person's life with these simple, powerful tools.
---
DONATE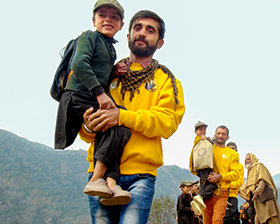 Volunteer Ministers are on call across the globe and around the clock to respond to any and every disaster. Your contribution will fund volunteer travel as well as food, water, tents and medical supplies for disaster victims.